Cotton Love - The Weaving
30 March, 2018
Following up the "Cotton Love" blog post from January I can finally announce that the scarf is off the loom! YAY! And yes it's been a labour of love for about one year - all the fibre preparation, spinning, spindling, plying, crocheting, botanical dyeing, experimenting, more spinning and finally the weaving.
It all took time but also gave me time and space to connect with my surroundings, the materials and myself. To me this is much more important than the finished object, although I'm very happy with the result and will cherish my little scarf for a long time, hopefully! :)
Before I began with the weaving, I suddenly envisioned one more yarn as the centrepiece of the scarf, a heavily textured yarn which would connect all the others. I wanted cotton in it and mohair I dyed with Japanese indigo and Harakeke seed pods. Also my hand spun silk threads (white and dyed with Harakeke seed pods).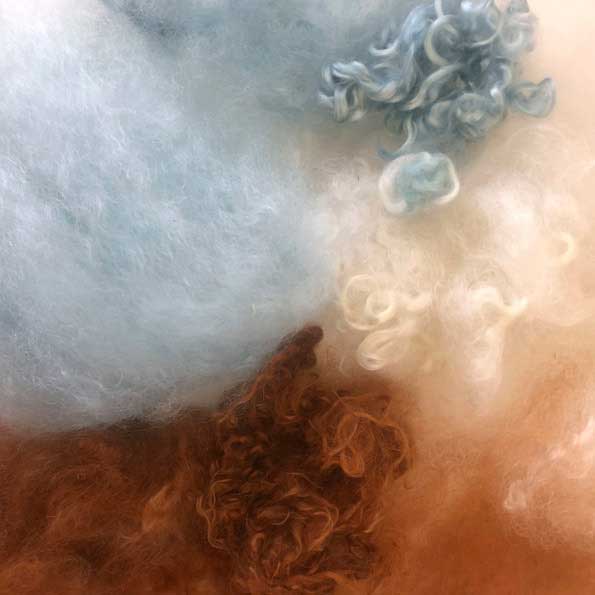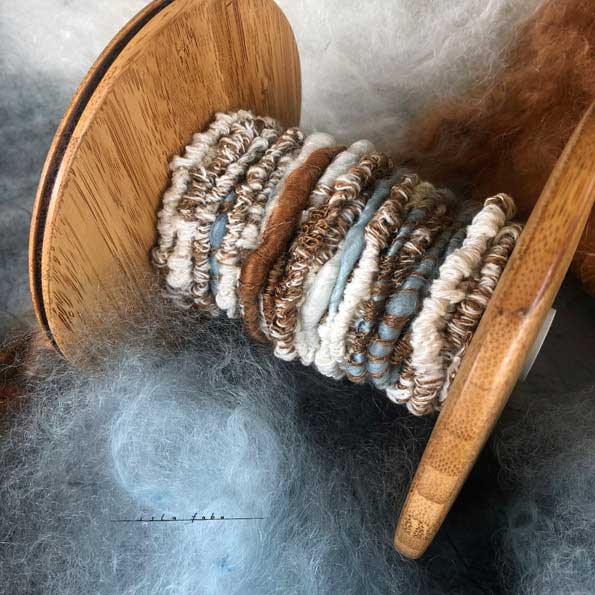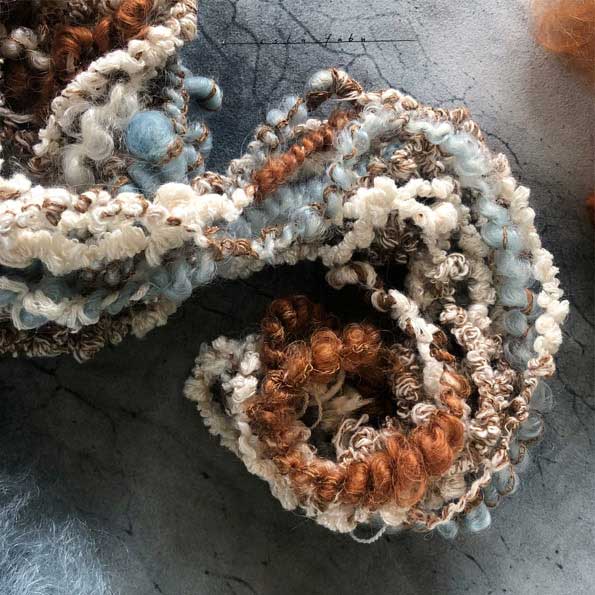 To make sure this heavy yarn in the centre of the weaving would work with all the other fine threads, I did a tiny sample on a picture frame. And it worked, so the warping could begin.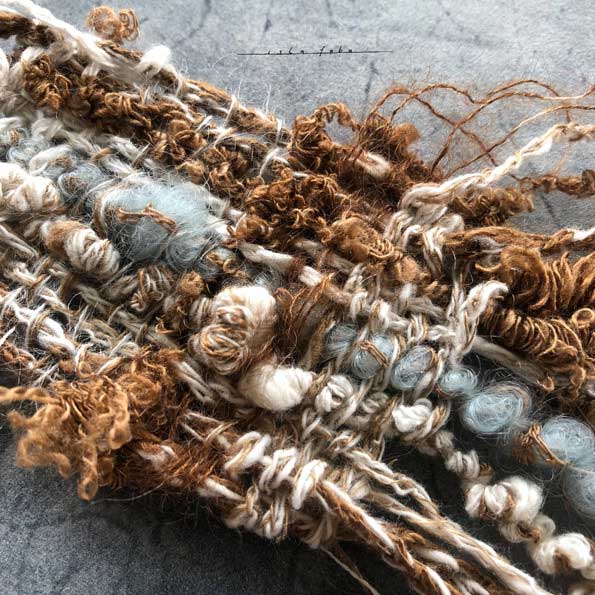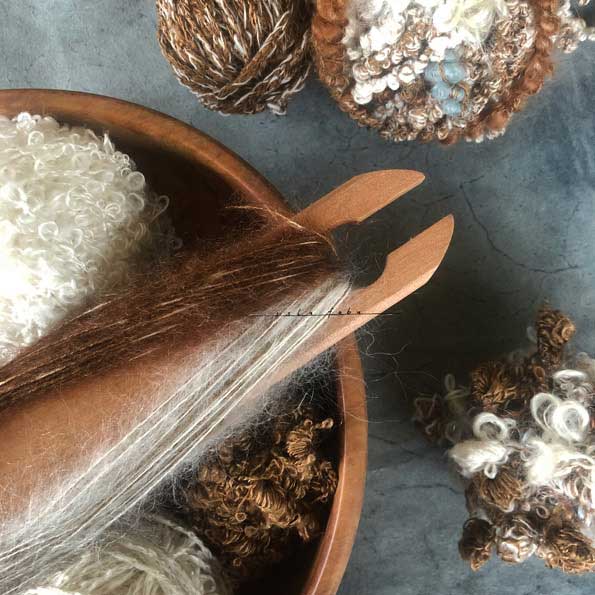 I cannot express how much I enjoy this kind of weaving - SAORI - where you don't have a pattern or a plan. It's all about exploring, playing, expressing yourself - weaving from your heart. Every bit is a new adventure and one-of-a-kind.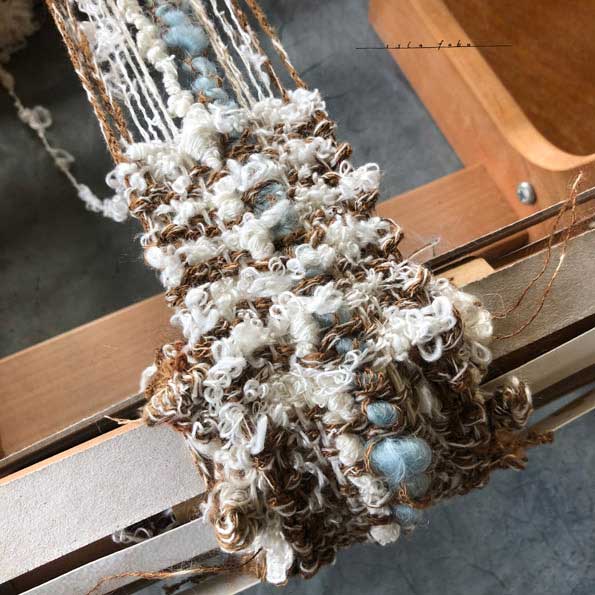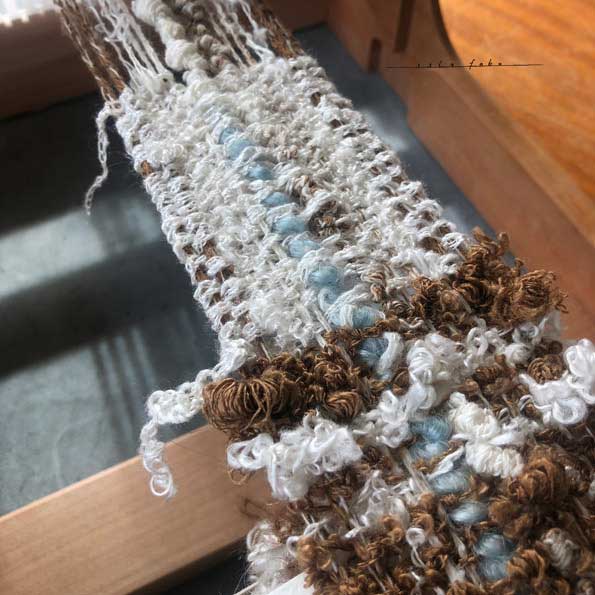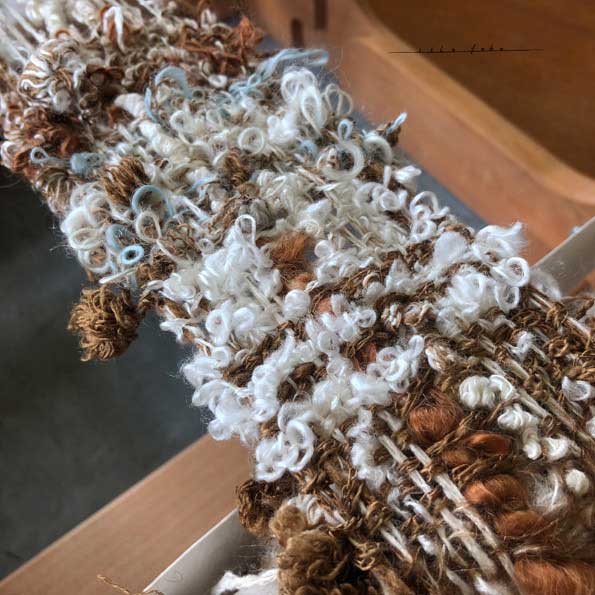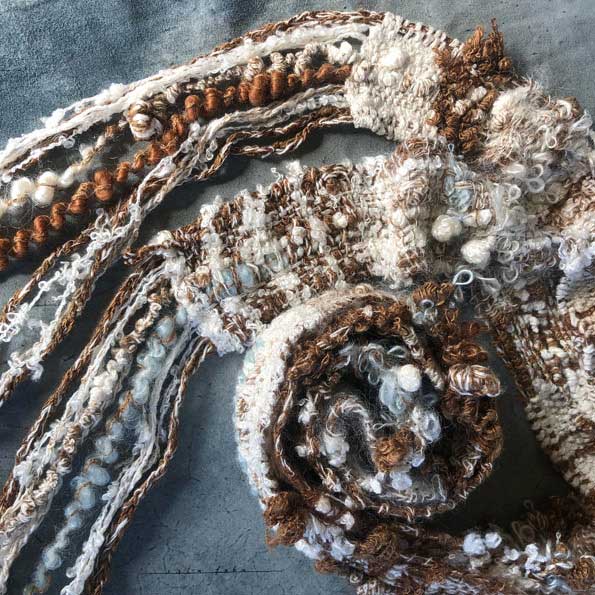 Tags: natural fibres, art yarn, spindling, handspinning, freeform weaving, cotton spinning, natural colours, natural dyeing, weaving
For more of my recent work find me on Facebook and Instagram.