From the Deep
15 June, 2018
...my latest artwork which was on show for the last couple of weeks at the Lysaght Watt Gallery in Hawera. Every year they call for entries on a specific topic from artists throughout New Zealand. This year's theme was "Rising" and my piece is about roots and their important role in any growing - not only in the plant world. "Complex forces work their magic in the dark. From this deepness a flower blooms, ideas are rising & stories will be passed on"
The story of this piece has started last year shortly before Christmas. Back then I met a woman who has become a very important part of my life. A fibre artist herself she grows Harakeke plants (NZ-Flax) on her beautiful property in Taranaki and it's there where I now have a special relationship to a special plant.
She taught me everything from harvesting the leaves and extracting the fibres called muka. It's a magic process handed down from one Māori generation to another. Well, traditionally it's done with a mussel shell but that is something I haven't mastered yet.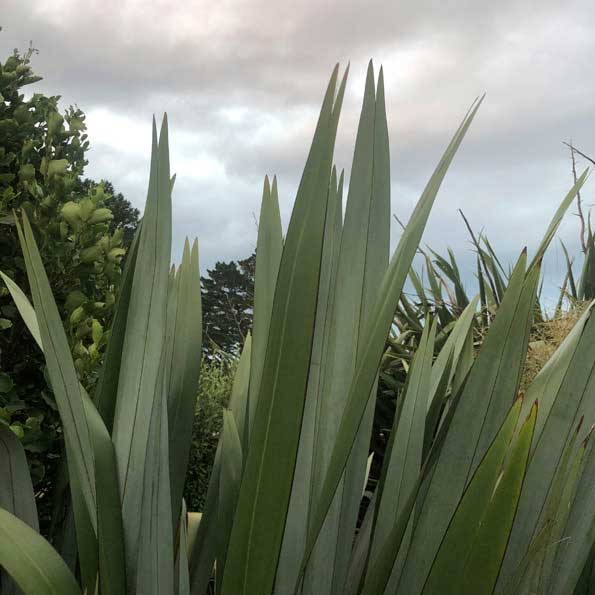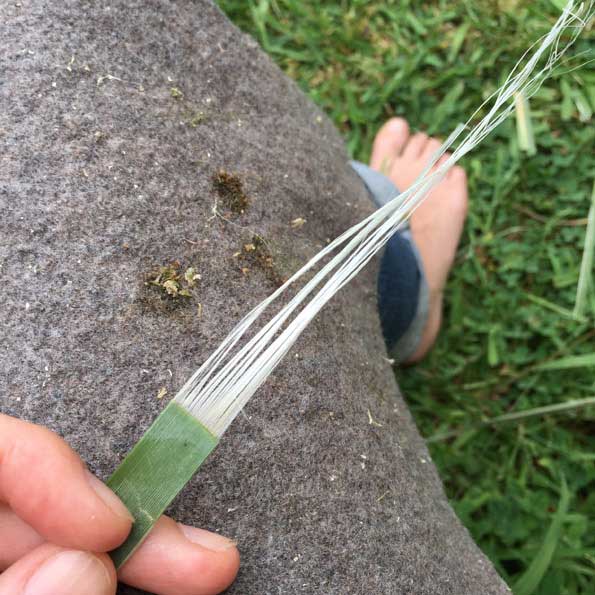 Nevertheless I have fallen in love with muka and I knew I had to spin it! Once again I realised that every piece I create starts with my relationship to the materials and how I spin them. It's the yarn which will lead the way to the finished piece. As I spin my creative energies arise and bloom!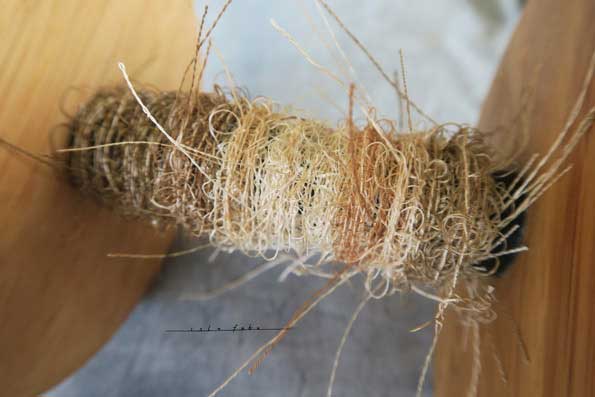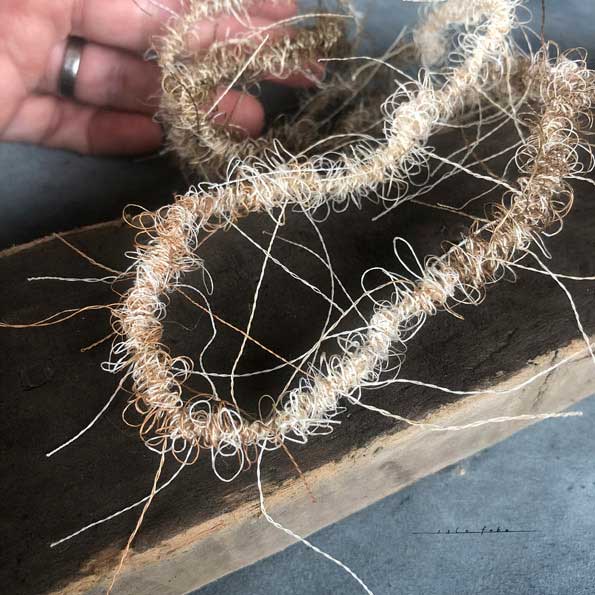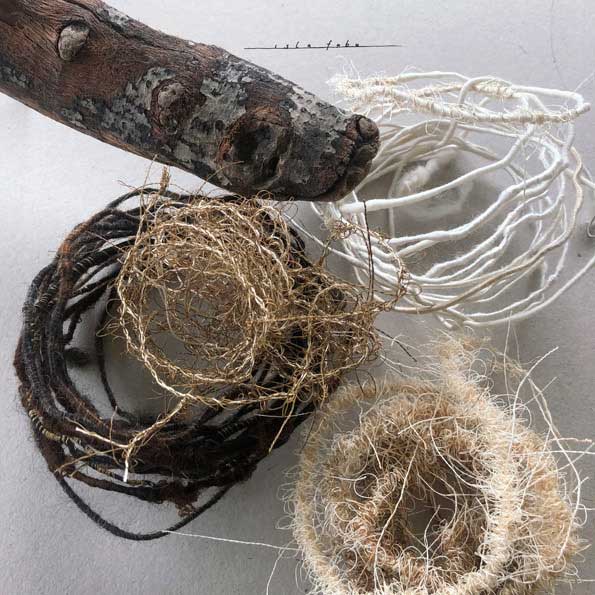 From the Deep - a fibre sculpture exploring the relationship between my baltic sea heritage and south pacific influences, a journey across the oceans. The process of spinning natural fibres I gather and prepare myself allows me to put my roots down where I am now, feeling the deep connection with Papatūānuku and all beings coming from her.
Hand spun muka (NZ-Flax) dyed with harakeke seed pods; wool, alpaca & silk hand spun on wire; baltic amber; driftwood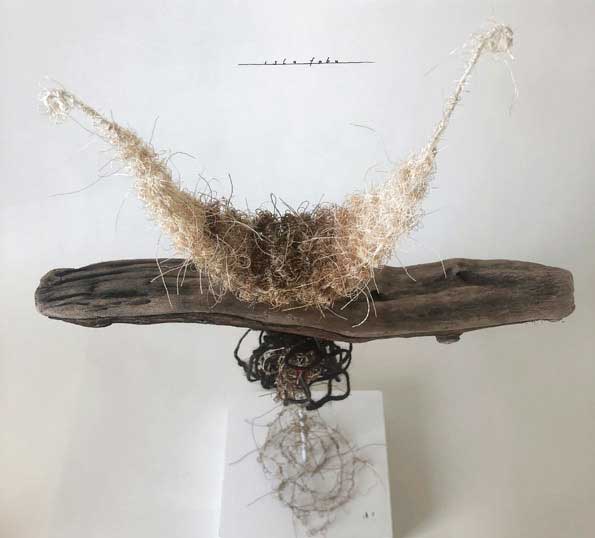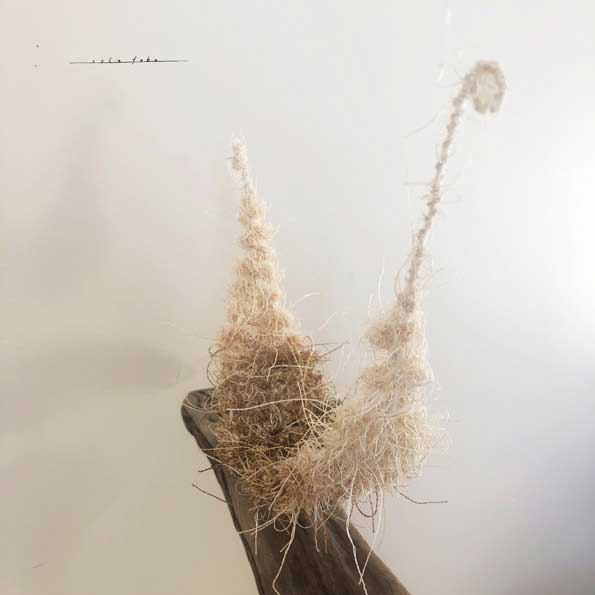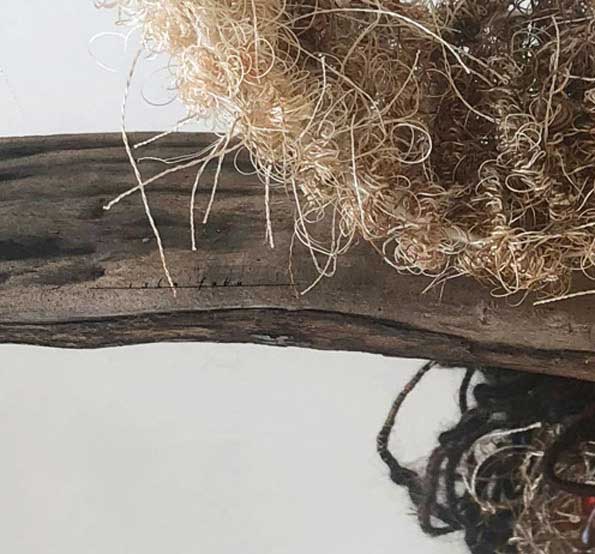 Tags: natural fibres, fibre art, local colours, art yarn, handspun wire, handspinning, natural colours, natural dyeing, harakeke, fibre sculpture
For more of my recent work find me on Facebook and Instagram.