The Art of Letting Go
25 April, 2019
It's been a while since my last post over here. Partly because I had committed to write several articles for Fibre Magazines. Then I went overseas for a family gathering /adventure in Spain. But most of all I had extended the social media break I usually take over the Christmas holidays, and I thoroughly enjoyed myself playing, exploring and creating just for the moment. I let go of my own schedule and the constant thinking about what to post next, I let go of the urge to know what other people do. I stayed away from screens and instead took time for the pleasure of what's nowadays called the "analogue" life.
There was a lot of reading real books underneath my favourite tree, listening to the gentle rustling of the leaves, watching the clouds and soaking up the summer sun. There was family time, beach walks and exploring other cultures. Of course there was spinning - mostly outdoors with my beloved spindles, and there was Ephemeral Art.
Ephemeral literally means "lasting for a short time" and the term Ephemeral Art is "...usually used to describe a work of art that only occurs once, like a happening, and cannot be embodied in any lasting object to be shown in a museum or gallery." Tate. © Anya Gallaccio, courtesy Lehmann Maupin Gallery, New York.
I came across this art form during a workshop with Catherine Pollard from Australia. At first I was sceptical but eventually adopted this concept into my creative practice as a way of freeing myself from my own expectations and the pressure of perfection. For me it's practising "Letting Go" as playful and joyful as it gets.
I can do it any time and everywhere - as I cook or while I'm doing the dishes, when I sort my studio or the house needs some cleaning, when I'm in the garden or out and about - possibilities are as endless as life is rich. Some of the many great things about it are: there are no rules, all I need is right in front of me, and it makes me happy.
If you'd like to know more, check out my article about ephemeral art in the second issue of tinyStudio Magazine. Once again this issue is packed with inspiration, creative boosts, and hands-on tutorials for Fibre Artists. https://www.fiberygoodness.com/current-issue/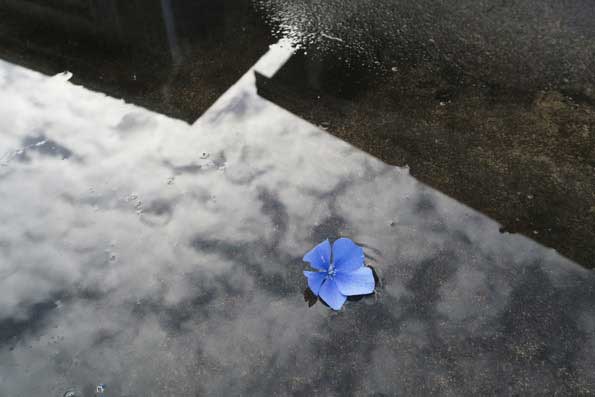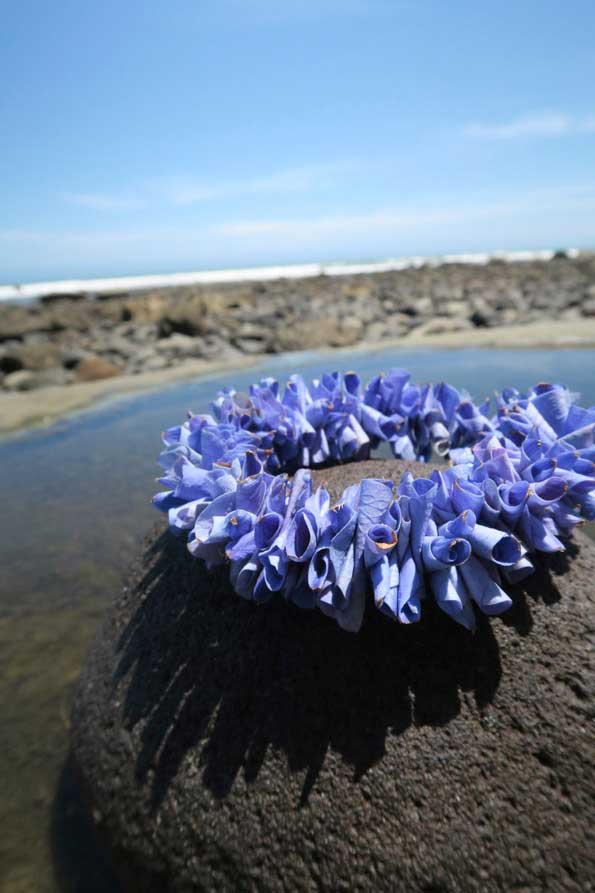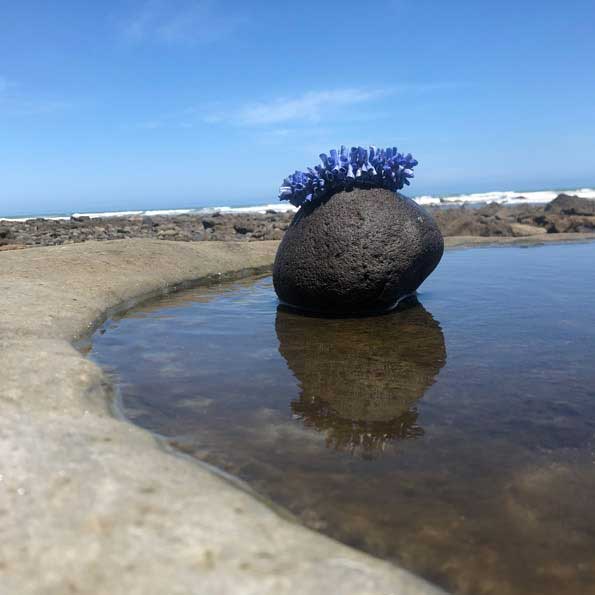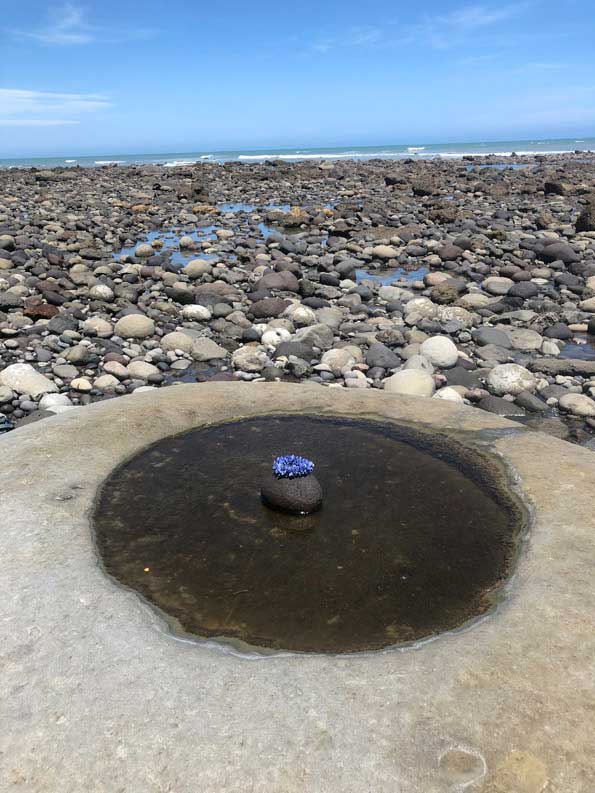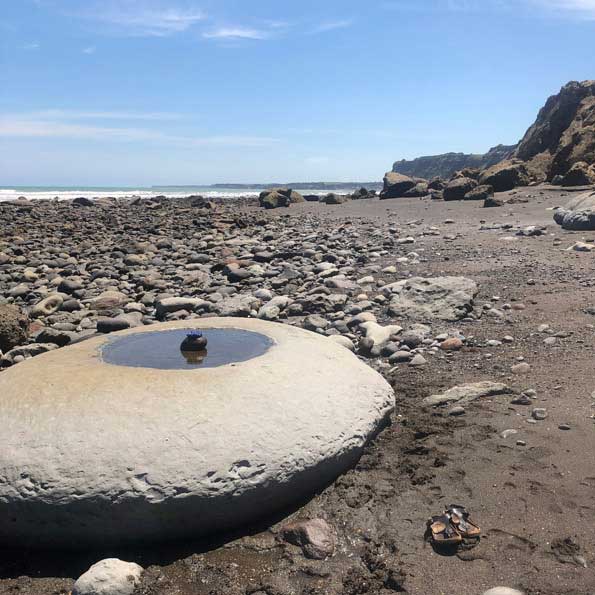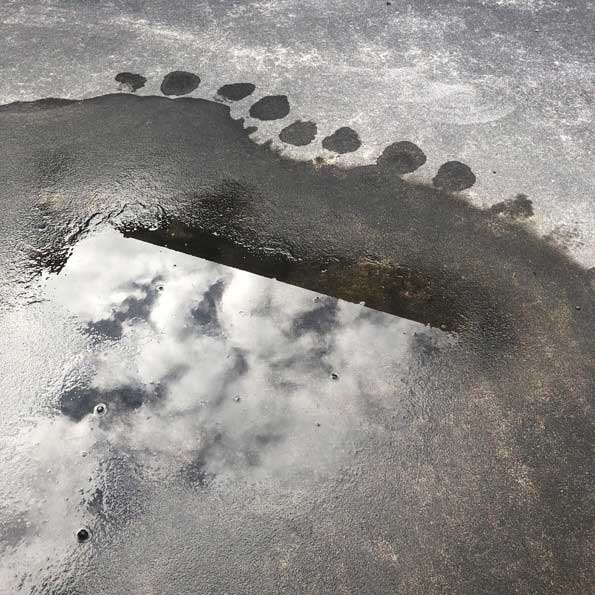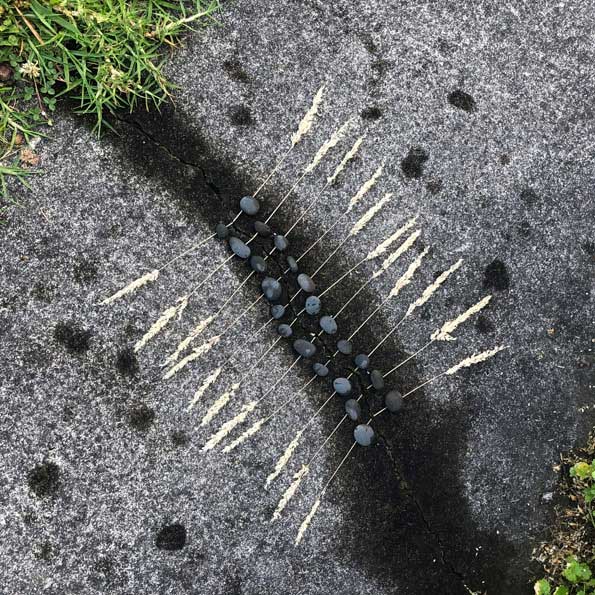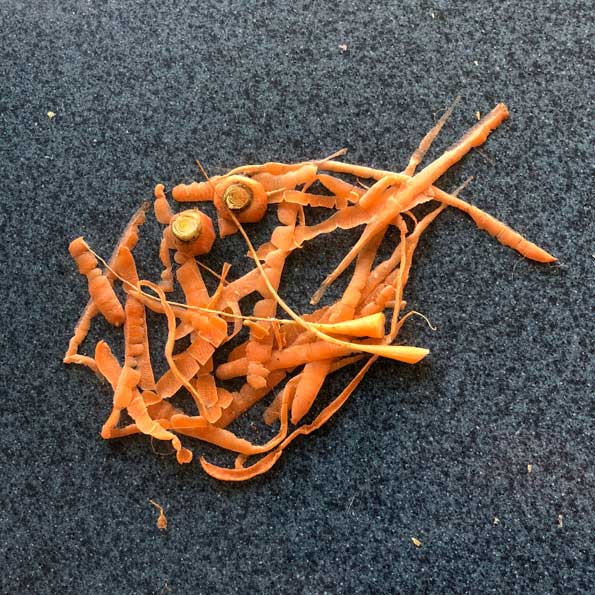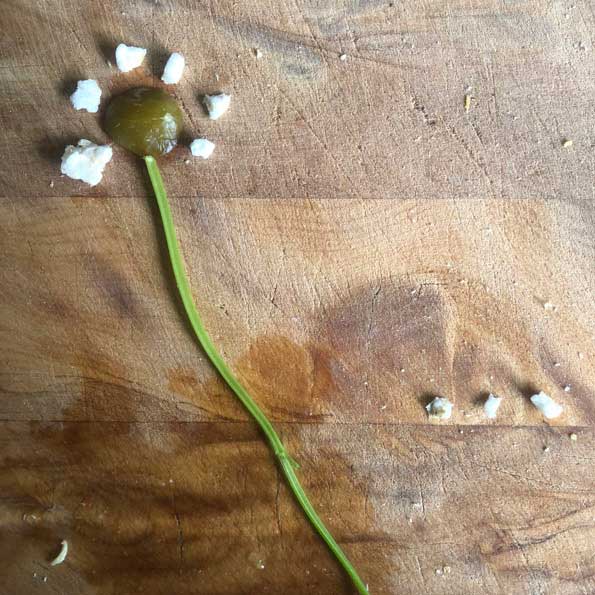 Tags: mindful creating, ephemeral art
For more of my recent work find me on Facebook and Instagram.